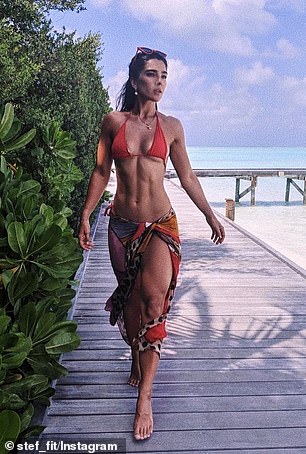 Fitness queen Stef-Fit reveals sculpt dream body

'Don't feel guilty over Christmas' – Fitness queen reveals how you can sculpt your dream body by the end of January without missing festivities
Women shouldn't get caught up in the seasonal stress of needing the perfect summer body or stressing about calorie intake over Christmas according to a personal trainer with over 1.4m followers.
Stefanie Williams, who is known for her stunning physique, and keen exercise tips wants women to feel comfortable in their own skin.
She doesn't want to see women falling into unsustainable diet and exercise plans – but instead wants them to take a holistic approach to fitness and health.
The brunette beauty has launched a fitness app for women called WeGlow – which is focussed on showing women how to improve their health, shift unwanted weight and love their bodies.